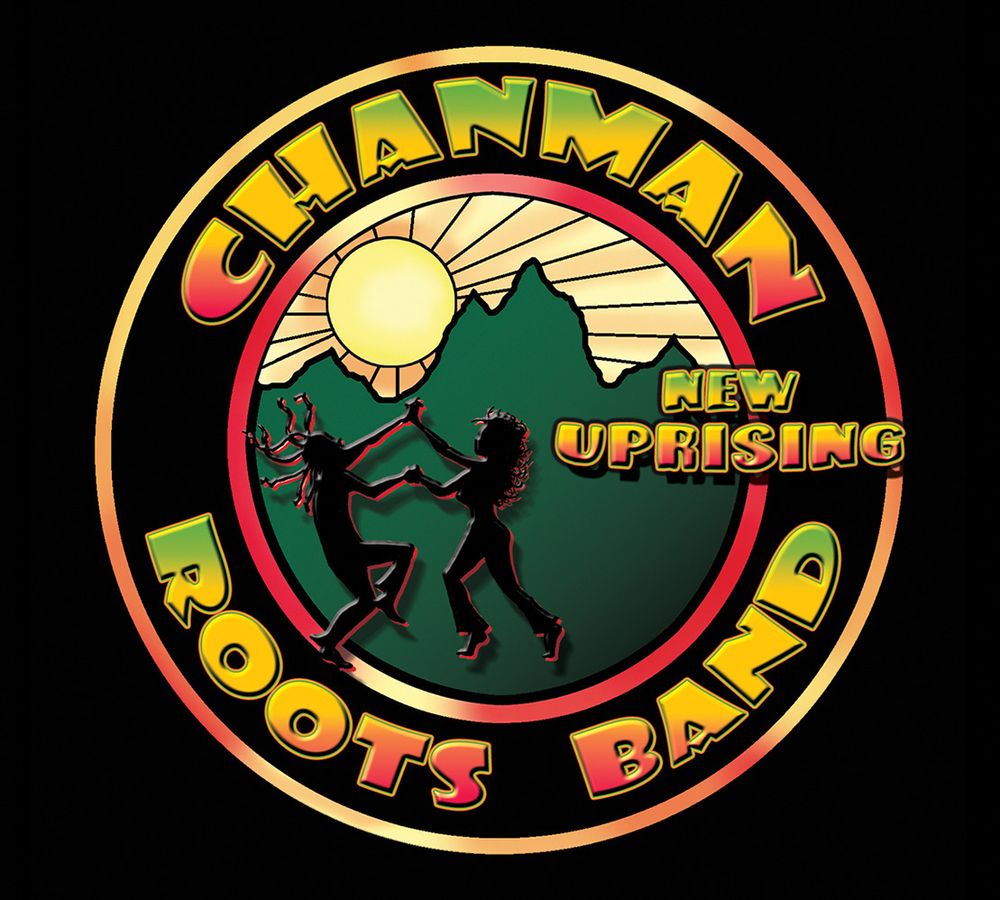 Lyrics
---
1.  SAY LOVE
    Peter S. Chandler
Hey hey everybody say
Come on come on come on come on come on
Hey hey everybody say love
Hey hey everybody say
Come on come on come on come on come on
Hey hey everybody say love

Lonely business is this always served up with a twist
Lonely business is this give ya rose with a fist
Lonely business is this always served up with a twist
Lonely business is this brush ya with a poison kiss

I understand you're walking away you can't hear what I say
Give me a chance to get good and strong a working the song
It takes some time to make it feel right
You give me the smile you cut with a knife

Hey hey everybody say
Come on come on come on come on come on
Hey hey everybody say love
Hey hey everybody say
Come on come on come on come on come on
Hey hey everybody say love

Lonely business is this always served up with a twist
Lonely business is this give ya rose with a fist
Lonely business is this always served up with a twist
Lonely business is this brush ya with a poison kiss

I understand you're walking away you can't hear what I say
Give me a chance to get good and strong a working the song
It takes some time to make it feel right
You give me the smile you cut with a knife

Hey hey everybody say
Come on come on come on come on come on
Hey hey everybody say love
Hey hey everybody say
Come on come on come on come on come on
Hey hey everybody say love

 
2.    NEW UPRISING
       Peter S. Chandler
Just how dumb has it all become - no water to drink
Just how dumb has it all become - when beautiful stink
Just how dumb has it all become - shoot our own foot
Just how dumb has it all become - when we don't dare to look
Just how dumb has it all become - no clean air to breathe
Just how dumb has it all become - with nuclear sneeze
Just how dumb has it all become - we're slappin' ourselves silly
Just how dumb has it all become - we're mistakin' our wealth

Need a new uprising
Cause there's a need for fighting
There's a need for lighting up yourself
Just have the faith that you were put here for a reason
Just have the faith to go to hell and keep believing
Just have the faith to keep rising up yourself

Come on you get your strength - from on High
Get your strength - from inside
Get your strength - from worldwide
Get your strength - Rastafari give

Weakness won't get you no sympathy - pity at best
Weakness won't get you no sympathy - lost with the rest
Weakness won't get you no sympathy - pity at best
Weakness won't get you no sympathy - you're put to the test

Come on you get your strength - from on High
Get your strength - from inside
Get your strength - from worldwide
Get your strength - Rastafari give

Come on you get your strength - from on High
Get your strength - from inside
Get your strength - from worldwide
Get your strength - Rastafari give

Rastafari give you strength


3.   ALWAYS
      Peter S. Chandler 
Jazz may help me change the world,
But I know that reggae will
I got a chill when I said it
Up from my roots and I meant it

Jazz may help me change the world,
But I know that reggae will
I got a chill when I said it
Up from my roots and I meant it
Jah will help me change the world
I know that reggae will
I got a chill when I said it
I got a feeling you get it

Always always there'll be a little trouble now
Always always rise up from the rubble now
Always always love up on the double now
Always always

Jah, Jah Jah Jah give me courage to be strong
Give me wisdom to right wrong
Jah, Jah Jah Jah help me see so I catch it
Make it right if I let it

Always always there'll be a little trouble now
Always always rise up from the rubble now
Always always love up on the double now
Always always

Keep it nice
Oh you know you got the feeling inside you
Keep it nice
Oh you know you got the feeling beside you
Keep it nice
Oh you know you got the feeling inside you
Keep it nice keep it nice keep it nice

Keep it nice
Oh you know you got the feeling inside you
Keep it nice
Oh you know you got the feeling beside you
Keep it nice
Oh you know you got the feeling inside you
Keep it nice keep it nice keep it nice

Always always there'll be a little trouble now
Always always rise up from the rubble now
Always always love up on the double now
Always always

Mind be still
Hear the voice when you're looking for answers
Live the love live the love
When you're looking for dancers
From the heart from the start
It's about taking chances
Live the love live the love live the love

Mind be still
Hear the voice when you're looking for answers
Live the love live the love
When you're looking for dancers
From the heart from the start
It's about taking chances
Live the love live the love live the love

Always always there'll be a little trouble now
Always always rise up from the rubble now
Always always love up on the double now
Always always

Keep it nice
Oh you know you got the feeling inside you
Keep it nice
Oh you know you got the feeling beside you
Keep it nice
Oh you know you got the feeling inside you
Keep it nice keep it nice keep it nice
4.   SKIS BOOTS POLES
      Peter S. Chandler
I know what I'm doing today
I know what I'm doing today
I know what I'm doing today
I know what I'm doing today

I get up in the morning in a tiny little hut
I see that it's snowing insides go nuts
They go bling blang bling bong bong bong bong bong bling bling
I got to make sure I've got all my things

I fuddle through the dark to get all my stuff
I wake up my roommate he won't get up
I go bling blang bling bong bong bong bong bong bling bling
I got to make sure I got all his things

I know what I'm doing today
I know what I'm doing today
I know what I'm doing today
I know what I'm doing today

I got my skis boots poles pass
I got my skis boots poles pass
I got my skis boots poles pass
I got my skis boots poles pass

It's just so nice ah ah
It's just so nice ah ah
It's just so nice ah ah

'Cause I know what I'm doing today
I know what I'm doing today
I know what I'm doing today
I know what I'm doing today

I know what I'm doing today
I know what I'm doing today
I know what I'm doing today
I know what I'm doing today

I get up in the morning in a tiny little hut
I see that it's snowing insides go nuts
They go bling blang bling bong bong bong bong bong bling bling
I got to make sure I've got all my things

I fuddle through the dark to get all my stuff
I wake up my roommate she won't get up
I go bling blang bling bong bong bong bong bong bling bling
I got to make sure I've got all her things

I got my skis boots poles pass
I got my skis boots poles pass
I got my skis boots poles pass
I got my skis boots poles pass

It's just so nice ah ah
It's just so nice ah ah
It's just so nice ah ah

I got my skis boots poles pass
I got my skis boots poles pass
I got my skis boots poles pass
I got my skis boots poles pass


5.   BY YOUR ROOTS
      Peter S. Chandler
I wasn't meant to be a peon
Suck my soul brush me away
I was meant to lead on
'Cause I got something I got something to say

Who's lived my life who's taken the shots
Who's been told they were God and told they were not
I've been down lower than living in the streets
Then brandied up with fancies and sweets

We're living in a rhyme that's open to nice time
We're living in a rhyme that's open to nice time
We're living in a rhyme that's open to nice time
We're living in a rhyme that's open to nice time

Rolling eyes looks of disdain
They can cause me to turn away
Pick it up now now now don't believe no lies
You win every time I know that you just live

By your roots
Live by your roots
Live by your roots
Live by your roots

You can wait forever for your dreams
Pack it up with passion
Build the raft cross the stream
You win every time I know that you just live

By your roots
Live by your roots
Live by your roots
Live by your roots

Live by your roots
Live by your roots
Live by your roots
Live by your roots


6.   NEED A LITTLE LOVE
      Peter S. Chandler
You think I don't love you anymore
But that's insane it's crazy
You think I'll be walking out the door
But that's insane it's crazy
I'd be just out of my head out of my heart out of my home out of my brain out of my life out of my love out of my mind you know I'd be crazy
You know I'd be crazy

You think I'm going to run I know I'm going to stay
Ya say it is no fun ahh sometime it that way
I see the rising sun together it's a day that helps me find my way

You think I don't love you anymore
But that's insane It's crazy
You think I'll be walking out the door
But that's insane it's crazy
I'd be just out of my head out of my heart out of my home out of my brain out of my life out of my love out of my mind you know I'd be crazy
You know I'd be crazy

Ah now now we need a little love confidence and flexibility
Love confidence and flexibility
Give me little love I need a little love
Oh give me little love I need a little love

You think I'm going to run I know I'm going to stay
Ya say it is no fun ahh sometime it that way
I see the rising sun together it's a day that helps me find my way

You think I don't love you anymore
But that's insane It's crazy
You think I'll be walking out the door
But that's insane it's crazy
I'd be just out of my head out of my heart out of my home out of my brain out of my life out of my love out of my mind you know I'd be crazy
You know I'd be crazy

Ah now now we need a little love confidence and flexibility
Love confidence and flexibility
Give me little love I need a little love
Oh give me little love I need a little love

Oh give me little love

7.   LEARNING CURVE
      Peter S. Chandler
Be who you are now now say what you feel

I get up in the morning before the break of day
Grab my guitar sit down and play
I just need a Real book and a sunburst guitar
You know I got love you know I got stars

Sometimes the learning curve is hard It can get to me
Sometimes the learning curve is hard
Sometimes the learning curve is hard it can get to me
Sometimes the learning curve is hard

I close my eyes I cover my ears
I don't want to see what I don't want to hear
But then it comes around and gets in the way
Deep down inside Dr Seuss say

Be who you are now now say what you feel
Be who you are now now say what you feel
'Cause those who mind don't matter
Those who matter don't mind

I play Jah music late in the night
Praising Jah love praising Jah light
But then it comes around and a get in the way
Deep down inside Dr Seuss say

Be who you are now now say what you feel
Be who you are now now say what you feel
'Cause those who mind don't matter
And those who matter don't mind

I play Jah music late in the night
Praising Jah love praising Jah light
But then it comes around and a get in the way
Deep down inside Dr Seuss say

Be who you are now now say what you feel
Be who you are now now say what you feel
'Cause those who mind don't matter
Those who matter don't mind

8.   SKI WHEN IT'S TIME
      Peter S. Chandler
You gotta ski when it's time to ski
Ride when it's time to ride
Float when it's time to float
Fly when it's time to fly
Stay when it's time to stay
Go when it's time to go
Ski when it's time to ski
The mountains control me

Johnny didn't have much money but he knew the sound
From his bed heard the bombs blasting that sweet ringing sound

You gotta ski when it's time to ski
Ride when it's time to ride
Float when it's time to float
Fly when it's time to fly
Stay when it's time to stay
Go when it's time to go
Ski when it's time to ski
The mountains control me

Girlfriend she just moving slowly say "hey now, give a second to me"
Johnny feels his senses jam "you know a second here means second tram."

You gotta ski when it's time to ski
Ride when it's time to ride
Float when it's time to float
Fly when it's time to fly
Stay when it's time to stay
Go when it's time to go
Ski when it's time to ski
The mountains control me
It's not the other way around
Turns all the reason upside down

Living to ski living to ski
Living to ski living to ski
Living to ski living to ski
Living to ski living to ski

You gotta ski when it's time to ski
Ride when it's time to ride
Float when it's time to float
Fly when it's time to fly
Stay when it's time to stay
Go when it's time to go
Ski when it's time to ski
The mountains control me

Johnny spent the day in heaven
Doing what the mountain told
Take the time to listen you will find that
You will find that you're told to

Ski when it's time to ski
Ride when it's time to ride
Float when it's time to float
Fly when it's time to fly
Stay when it's time to stay
Go when it's time to go
Ski when it's time to ski
The mountains control me

9.   BALDY DREAD
      Peter S. Chandler
Go ahead Baldy Dread make a stand
Make a living make a plan
Go ahead Baldy Dread make a stand
Reggae rhythm in roots band

Haile Selassie I Haile Selassie I

Go ahead Baldy Dread make a stand
Take a ribbing take a slam
Go ahead Baldy Dread make a stand
Caucasian worship Rastaman

Haile Selassie I Haile Selassie I

Well they say I can't know his majesty
How can they say that?
Well they say I can't know his majesty
How can they say that?

Don't have to be black to know God
That's what I say
I-Man make faith the Way

Yes I know that
Yes I know that
Yes I know that
Yes I know that

Go ahead Baldy Dread make a stand
Make a living make a plan
Go ahead Baldy Dread make a stand
Reggae rhythm in roots band

Haile Selassie I Haile Selassie I

Go ahead Baldy Dread make a stand
Take a ribbing take a slam
Go ahead Baldy Dread make a stand
Caucasian worship Rastaman

Haile Selassie I Haile Selassie I

They want to kick me up kick me up kick me up kick me up and out
But Jah will pick me up pick me up pick me up pick me up no doubt
They want to kick me up kick me up kick me up kick me up and out
But Jah will pick me up pick me up pick me up pick me up I shout

Yes I know that
Yes I know that
Yes I know that
Yes I know that

Go ahead Baldy Dread
Go ahead Baldy Dread
Go ahead Baldy Dread
Go ahead Baldy Dread

10. KEEP ON RIDING
      Peter S. Chandler
I don't know I just keep on riding
I've been told well theres no use in hiding
Gotta find a real love theres no denying
Watch this rocky boy just keep on trying

What do I have to do so you'll believe me
My actions say I'm true but still you wait for change
What do I have to prove it's proven

I don't know I just keep on riding
Try to keep the heart true and the brain from lying
Fred and Ginger dance with perfect lightness
Float across the floor so

Everybody wants to dance and make romance
Everybody wants to dance with one more chance
To turn it around
But I just

Keep on riding keep on riding
Never look back
Keep on riding keep on riding
Keep on riding so that I can

Keep on riding keep on riding
Never look back
Tongue twisted words can't wave
Look for the brighter day

I don't know I just keep on riding
Try to ease the sharp curves and the fear of flying
I found a real love
There's no denying
Watch this rocky boy just keep on now now keep on now

I just keep on riding keep on riding
Never look back
Keep on riding keep on riding
Keep on riding so that I can

Keep on riding keep on riding
Never look back
Tongue twised words can't wave
Look for the brighter day

Keep on riding keep on riding
Never look back
Keep on riding keep on riding
Keep on riding so that I can

Keep on riding keep on riding
Never lookback
Tongue twisted words can't wave

11.  SONG NOTES

When you SAY LOVE, it rejects the negative feelings that can overwhelm and oppress us. Life isn't fair; no reason to pretend that it is. The practice of replacing hate, resentment, and bitterness with love, encouragement, and goodwill gives you the power and ability to see the realities of life clearer.

Jah! No doubt we need a NEW UPRISING! Just how dumb has it all become when we're killing the things we need to stay alive? Rise up from hopelessness by getting your strength and vision; "from on High", (something that transcends our limited visions of reality), "from inside", (use your own insight and experience as a guide), "from worldwide", (use the experience and insights of others as guides), "Rastafari give" (use faith to access hidden strength). No one will change you except you. No one will change the world except you. "Weakness won't get you no sympathy. Pity at best.". We need a New Uprising!

Reggae has the ability to envelope the globe with positive energy. We know there's ALWAYS gonna be trouble in the world, be it global, community, or personal. The quicker and more emphatically we act out of love, the faster we can address problems and create real solutions. We have to "rise up from the rubble". No matter what the situation, we need to "love up on the double". Keep it nice.

Infamous Jackson Hole Air Force Captain Benny Wilson gave our drummer a ski hat which had "SKIS BOOTS POLES..." stitched around the outside. Within days a song was born, dedicated to the ski bum lifestyle and the ritual morning check list. Originally written as a roots reggae tune, the song found its own voice as upbeat ska.

When you live BY YOUR ROOTS, you're being true to yourself. Temptations and pressures may lead us away from our true selves. Have the courage to trust your passions, "You win every time, you just live by your roots." Our music reflects where we've been, what we've learned, and who we strive to be.

We all NEED A LITTLE LOVE. Relationships can be trying. See past the trivial issues and temporary problems, don't let them get blown out of proportion. We all want to be loved, appreciated, accepted, valued, and heard. By having "love", (for yourself and another), "confidence", (in yourself and another), and "flexibility", (in the doings of life), relationships thrive.

Oh yes, sometimes the LEARNING CURVE is hard. Life's not always easy. The process of learning can be overwhelming, even paralyzing. "Be who you are, say what you feel." Have the courage to learn and have the courage to learn what you want to learn.

You've got to SKI WHEN IT'S TIME to ski. A powder day waits for no one. You need to get the "goods" now! When Johnny's girlfriend asks for a second of time early in the morning, he responds with "A second here means second tram". This is no joke. It is a philosophy of life. Ski when it's time to ski.

The song BALDY DREAD is about using courage to make a stand when you're sure to meet with opposition and ridicule. The belief that Ras Tafari is the second coming of Christ cannot be proven, and remains a holy mystery, the same as other faith based religions. Baldy Dread sees faith as a road to our greater selves.

We can't get caught up in our mistakes or lost in regret. When you choose a life based on your passions, your motivation defines your life. Never look back, KEEP ON RIDING.
All Songs written by Chanman
All Music written by the Chanman Roots Band
Published by JH Reggae and Jazz Society Music (ASCAP)
© 2011 Chanman Roots Band